When it comes to ballast tanks, a long service life and low maintenance requirements can mean significant savings. That's what you get with our certified ballast tank coatings.
Your cargo holds are subject to extremely harsh conditions. Loading and unloading dry cargo causes abrasion, impact and mechanical damage; while new high-speed loading techniques can cause 'shooting' damage to unprotected holds. In addition, certain cargos expose your cargo holds to high temperatures and harsh chemicals, which can damage and weaken the steel.
In these tough environments, you need a protective coating you can trust. By choosing our proven cargo hold coatings, you get a coating that's strong enough to protect your hold against the most punishing dry cargos, and durable enough to ensure you get a long repair interval and reduced maintenance costs.
Why choose a cargo hold coating from Hempel?
Resistance to corrosion and abrasion
Our coatings have excellent surface tolerance and flexibility to maximise protection and minimise your maintenance costs.

Easy cleaning
The faster you clean your cargo holds, the quicker you can load-up and get back out to sea. Designed with this in mind, our cargo holds are very smooth and easy to clean.
Application flexibility
You can apply our cargo hold coatings all year round in hot, cold and humid climates – and they cure fast, too. This means quicker turnaround times and lower maintenance costs for you.
Certifications
All our cargo hold coatings have NOHH Grain and FDA (Carriage of Dry Foodstuffs) approval.
Environmental impact
All our cargo hold coatings are VOC compliant, below the 250-grams/litre limit, for lower emissions and less environmental impact.
Choosing the perfect coating for your cargo holds
Our cargo hold coatings range includes coatings for all different types of vessel and cargo. When we help you choose a cargo hold coating, we help you weigh up all the different parameters to ensure you get a coating that will last.
Hempadur Ultra-Strength Fibre 47510
Self-priming, two-component, high build, pure epoxy paint reinforced with Hempel's patented Fibre technology (see below).
Hempadur Easy 47700
High solids surface tolerant fast drying abrasion resistant pure epoxy coating offering up to 5 years major repair intevals
Hempadur Impact 47800
High performance impact and abrasion resistant pure epoxy dedicated cargo hold coating offering up to 7.5 years major repair intevals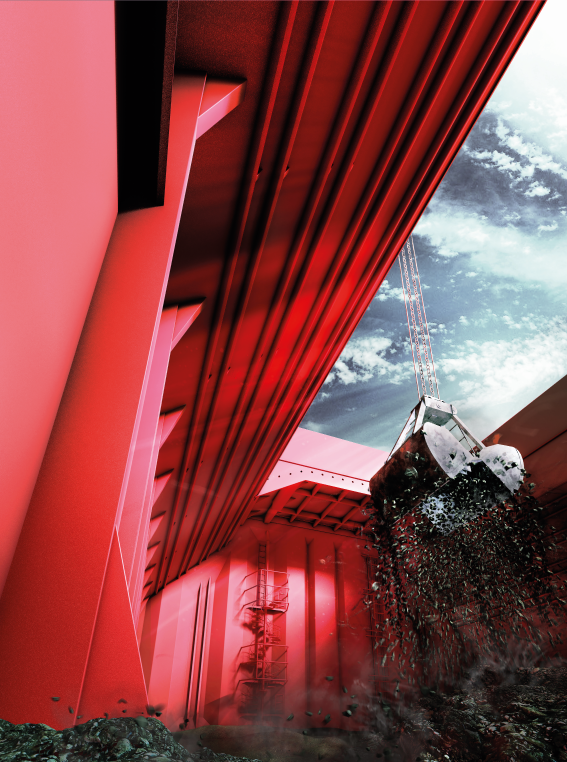 Setting a new standard  
The Hempadur Ultra-Strength Fibre 47510 offers outstanding return on investment thanks to the long-term savings in cargo hold maintenance, its cargo flexibility and easy cleanability; boosting turnaround time and ship profitability.
A unique combination of technologies means Hempadur Ultra-Strength Fibre 47510 offers next generation standards of durability and efficiency.
Patented fibre technology

Ultra-fast curing for fast return to service

Self-toughening technology to resist to the toughest cargo damage

Smooth, hard speeds up fold cleaning operations, loading-unloading operations and pre-loading inspections for faster turnarounds
High gloss level and retention
The supreme quality and strength of Hempadur Ultra-Strength Fibre 47510 ensures it looks good for longer. It simplifies cleaning operations and speeds up pre-loading inspections.
10-year major service life
Hempadur Ultra-Strength Fibre 47510 has a life-span of 10 years before a major repair service is due.
Up to 40% reduction in maintenance costs*
Cargo hold maintenance is reduced thanks to Hempel's unique fibre composite epoxy technology.
One of the fastest times to first cargo in the market
It takes just three days to reengage your vessel after coating application**. Minimizing your vessel's off-hire costs.
*Compared to a standard epoxy coating for cargo holds. Bulk carrier size: Panamax. Cost simulation based on 10 years major repair interval. Country of maintenance: China