11.02.2018
Versatility for the offshore oil & gas industry with fast drying cargo tank coating
Today, we are launching our high performance, chemical resistant, two component epoxy coating – Hempadur 15600 - for offshore asset owners, specifically designed for the protection of Floating Production Storage and Offloading (FPSO) cargo tanks.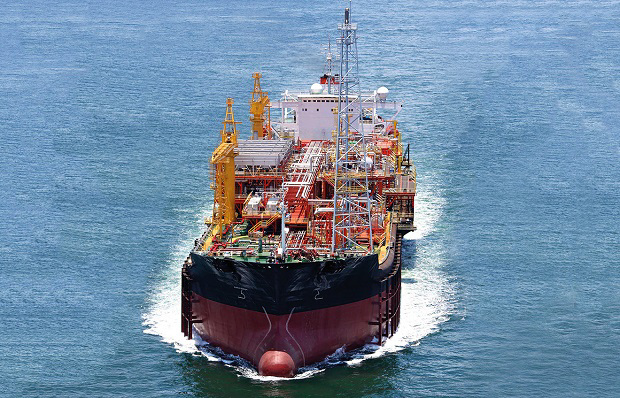 An International Maritime Organization Performance Standard for Protective Coatings cargo oil tank compliant coating, Hempadur 15600 provides excellent resistance to continuous immersion in a range of hydrocarbons including crude oil up to 90˚C/194°F.
Hempadur 15600 provides exceptional flexibility for customers, the high temperature resistance offers excellent performance at temperatures where conventional pure and modified universal primers can have limited resistance. Unlike many other cargo tank coatings, Hempadur 15600 can be applied at temperatures as low as -5˚C/23°F.
Hempadur 15600 delivers fast drying and curing properties resulting in a hard, smooth and easy clean surface and is re-coatable after six hours. For our customers, this means significant time and cost savings during dry-docking and maintenance.
Maurice Steijger, Group Offshore Manager at Hempel A/S comments:
"Hempadur 15600 gives simplicity for construction yards and versatile corrosion protection for owners and operators, particularly those in the FPSO sector".
About Hempel
As a world-leading supplier of trusted coating solutions, Hempel is a global company with strong values, working with customers in the decorative, marine, infrastructure and energy industries. Hempel factories, R&D centres and stock points are established in every region.
Across the globe, Hempel's paints and coatings can be found in almost every country of the world. They protect and beautify buildings, infrastructure and other assets, and play an essential role in our customers' businesses. They help minimise maintenance costs, improve aesthetics and increase energy efficiency.
At Hempel, our purpose is to shape a brighter future with sustainable coating solutions. We firmly believe that we will succeed as a business only if we place sustainability at our heart. Not only is it the right thing to do, it will strengthen our competitive position, make ourselves more resilient and reduce our risk.
Hempel was founded in Copenhagen, Denmark in 1915. It is proudly owned by the Hempel Foundation, which ensures a solid economic base for the Hempel Group and supports cultural, social, humanitarian and scientific purposes around the world.