29.08.2017
Helping girls get involved in science
We need to get more girls interested in science. This is the premise behind Girls' Day in Science in Denmark, and one we're keen to help out with. For the second year running, local schoolgirls visited our labs in Lyngby, and great fun was had by all.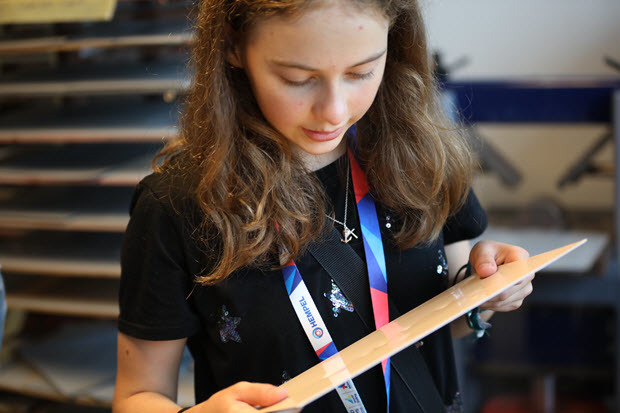 For Girls' Day in Science this year, 40 schoolgirls (more than twice as many as last year) aged 12-13 visited our labs on 30 August to meet female role models in science and experience a modern workplace first-hand. During the day, the girls got to perform experiments, explore our labs and learnt how paint helps reduce fuel consumption and CO2 emissions from ships.
The day was a huge success and great fun for everyone involved. Most importantly, we hope it inspired the girls' imaginations and encouraged them to consider the sciences for their future education and careers.
"At Hempel, we believe that a diverse workforce is one of the cornerstones of our success," says Louise Krüger Kofoed, Corporate Responsibility Manager. "Diversity stimulates creativity and innovation, and helps create an enthusiastic workforce that is driven to develop smarter solutions for the wider world. Girls' Day in Science is one of the small ways that we can make a difference."
We are looking forward to hosting another Girls' Day in Science in the future.
About Girls' Day in Science
Held throughout Denmark, Girls' Day in Science is a national campaign in which companies, science centres and technical colleges across the country invite primary and secondary schoolgirls to work with practical and technical tasks. The days give the girls have the chance to meet a wide variety of female employees and students who all work within the sciences.
Find out more (in Danish)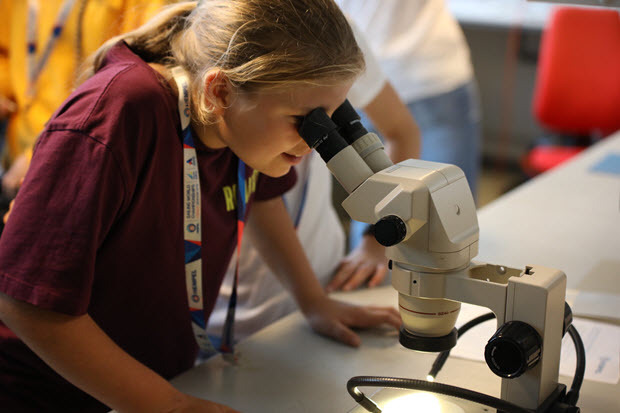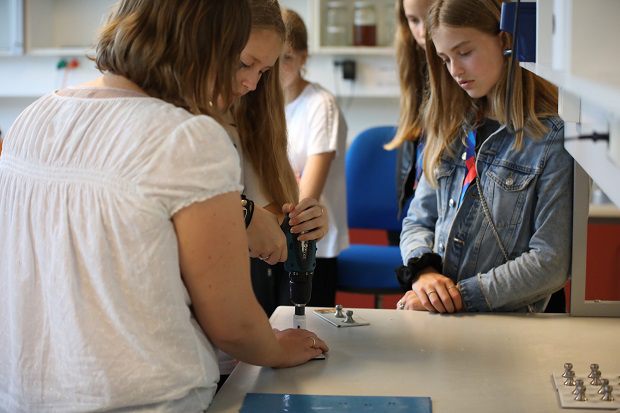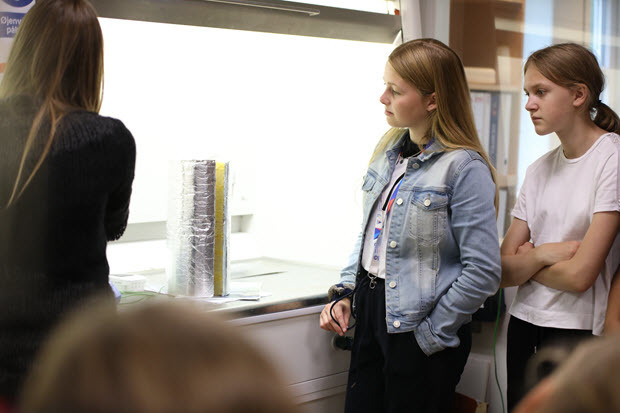 About Hempel
As a world-leading supplier of trusted coating solutions, Hempel is a global company with strong values, working with customers in the decorative, marine, infrastructure and energy industries. Hempel factories, R&D centres and stock points are established in every region.
Across the globe, Hempel's paints and coatings can be found in almost every country of the world. They protect and beautify buildings, infrastructure and other assets, and play an essential role in our customers' businesses. They help minimise maintenance costs, improve aesthetics and increase energy efficiency.
At Hempel, our purpose is to shape a brighter future with sustainable coating solutions. We firmly believe that we will succeed as a business only if we place sustainability at our heart. Not only is it the right thing to do, it will strengthen our competitive position, make ourselves more resilient and reduce our risk.
Hempel was founded in Copenhagen, Denmark in 1915. It is proudly owned by the Hempel Foundation, which ensures a solid economic base for the Hempel Group and supports cultural, social, humanitarian and scientific purposes around the world.