Hull efficiency is key to performance
One of the most impactful and cost-effective ways to fuel efficiency and fast ROI.
How to enhance profitability and meet sustainability targets – in the best possible way? Optimising ocean freight is essential. And implementing high-performance hull coating is one of the most effective initiatives available.
It's a well-proven and straightforward solution – as vessels must dock every five years. It provides significant savings right out of the dock and offers one of the fastest ROIs among efficiency measures – down to nine months.
Significant benefits for your chartered fleet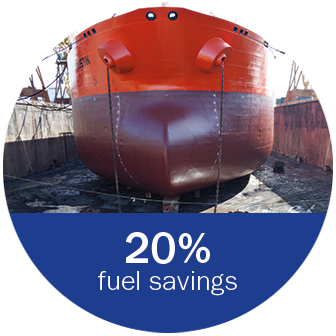 With the unique silicone-based Hempaguard range of high-performance hull coatings for instance, you will be able to lower your fuel consumption with 7-10% compared to other top-tier antifouling coatings – and up to 20% compared to average antifouling coatings.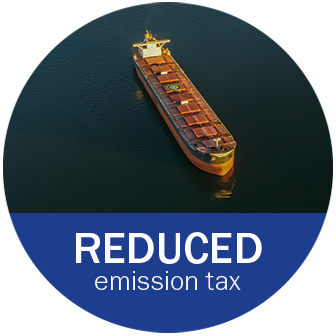 Chartering and operating a high-performance hull coated vessel is among the most attractive ways to increase vessel efficiency. It will reduce fuel consumption, lower CO2-emissions and decrease carbon taxes. And as one of the energy efficiency measures with the shortest payback time possible, you'll get a positive ROI even if you have less than 1 year left of your charter-period.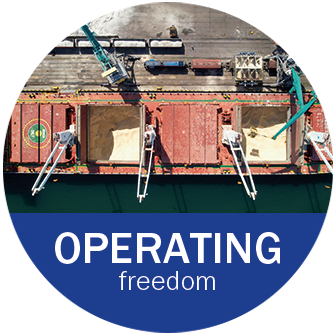 High-performance hull coated vessels offer you maximum freedom to operate. With its long-lasting antifouling effect, the need for hull cleanings during the obligatory 5-year docking cycle are significantly reduced. You'll be able to maximise the use of your vessel's trading opportunities throughout its entire charter period, with fewer concerns about port regulations and operational stops.
Access class specific impact assessments of dry bulk carriers
Get our impact assessment of high-performance hull coating on these three specific types of dry bulk carriers: Ultramax, Panamax and Capesize. The assessment includes ROI, efficiency gain and impact on carbon tax.
Hempaguard
The leading high-performance hull coating solution with more than 3,000 applications completed already
The Hempaguard range of high-performance hull coatings is the only solution on the market that offers you the unique silicone-hydrogel Actiguard technology.

This technology results in an exceptional low hull roughness and a very long-lasting antifouling effect.

It not only leads to an immediate speed increase right after coating, it also ensures you a extremely low average speed loss from future fouling – down to 1.2 per cent – even if your vessel undergoes extensive idle periods, changes trading patterns or steams slowly.
Impressive real-life performance 
Explore the effect of Hempaguard compared to conventional antifouling systems. Pull the slider below and see the difference between the test-area coated with Hempaguard and the area coated with a market average solution – in this case on a suezmax oil tanker laid up for 3 months in fouling-aggressive Singaporean water. It is estimated that had the entire ship been coated, not only the test area, the operator would save 2,2 million dollar on the fuel bill.
Pull the slider and discover the effect of Hempaguard compared to market average solutions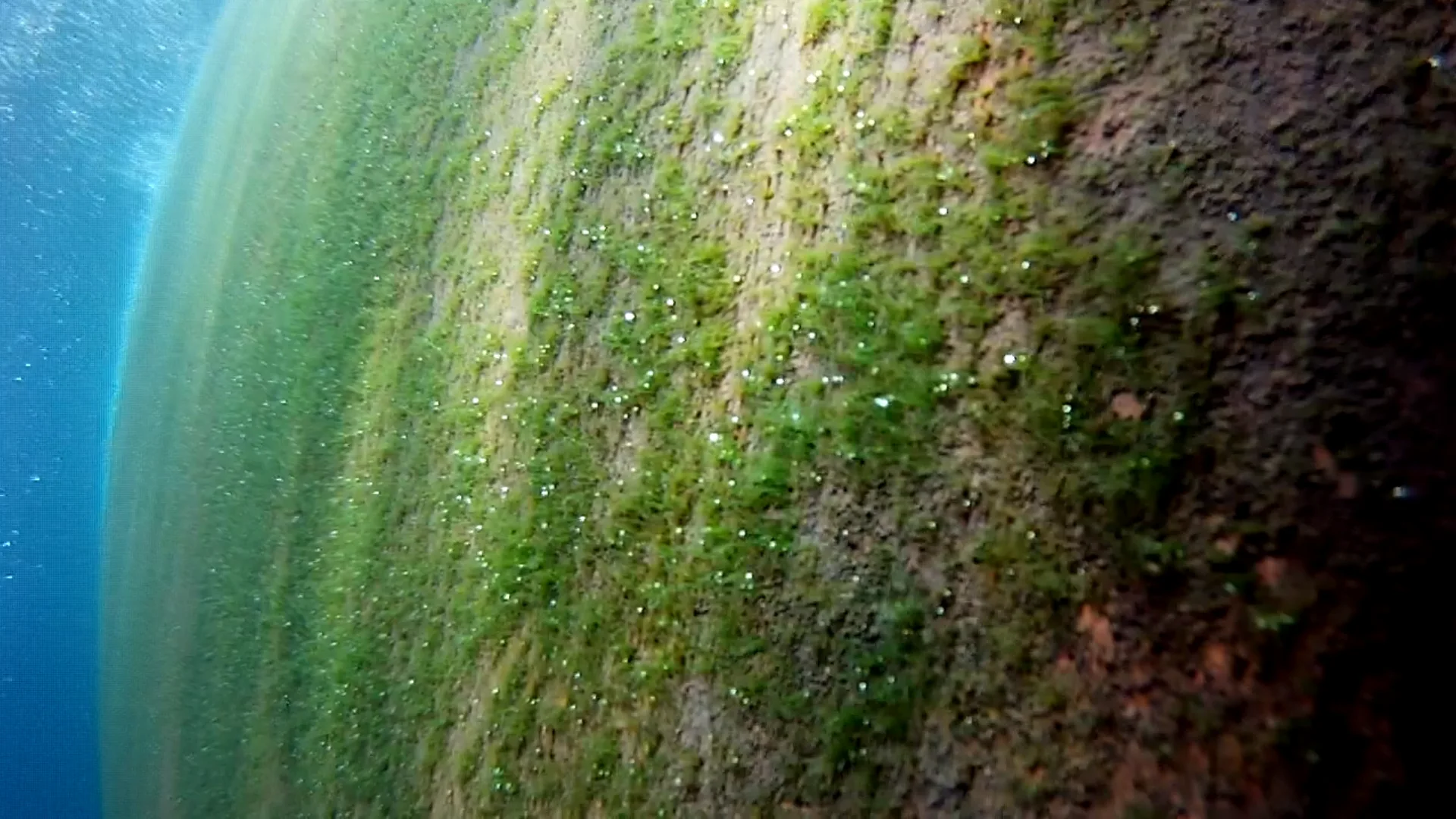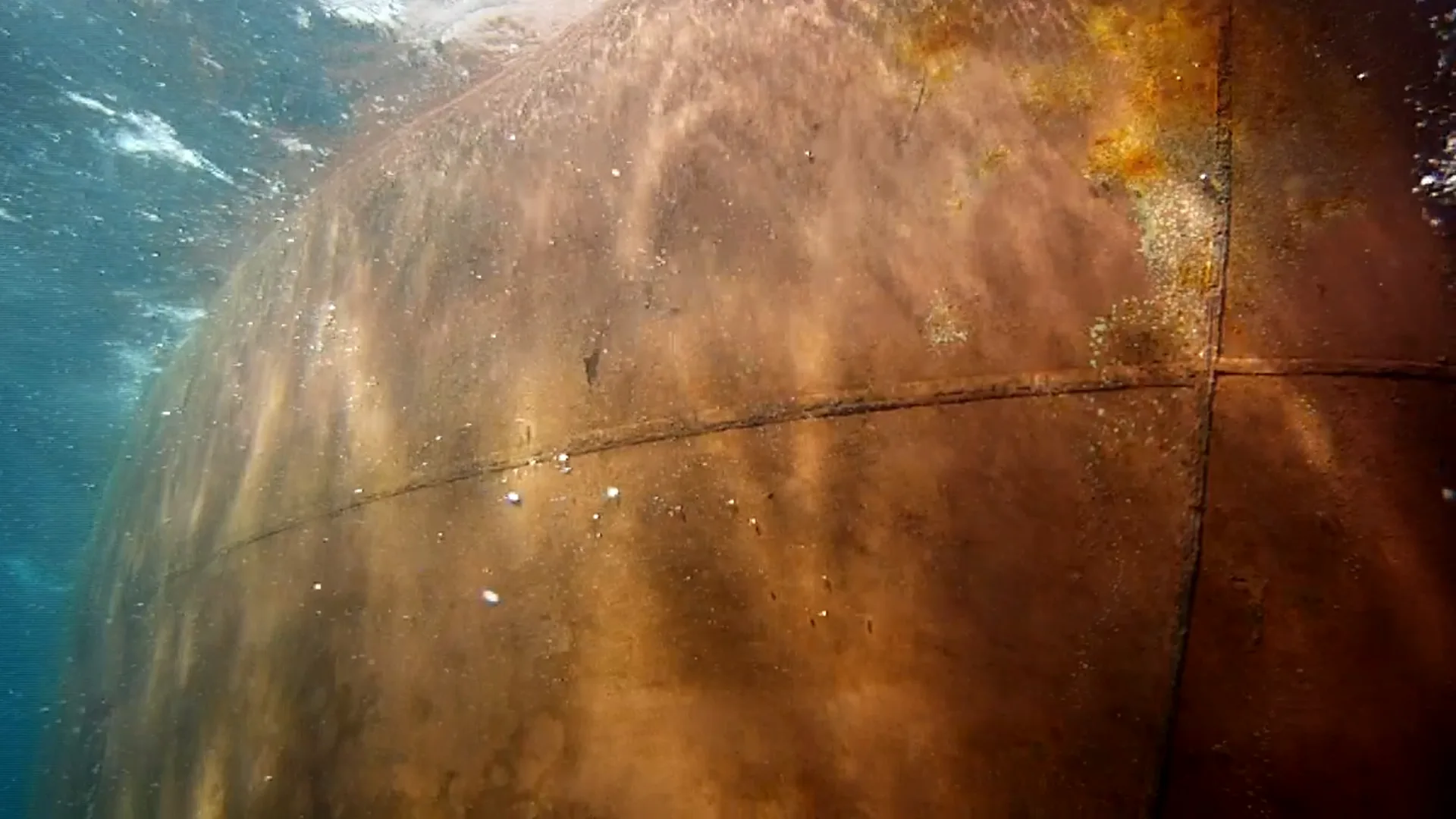 See how your fleet can benefit
Get a vessel specific impact assessment
Book a demo and we will provide you with a vessel specific assessment of the impact of high-performance hull coating on your chartered ships, including ROI, efficiency gain and impact on carbon tax.
Trusted partner
As a global supplier to the maritime industry, Hempel Marine is dedicated to engage with relevant industry bodies. It's our mission to share and build knowledge that will shape the future of our industry.

Dive in deeper
Learn more about the energy efficiency, antifouling effect and competitive advantages of Hempaguard® high-performance hull coatings.  

Get access to our white papers, reports and webinars.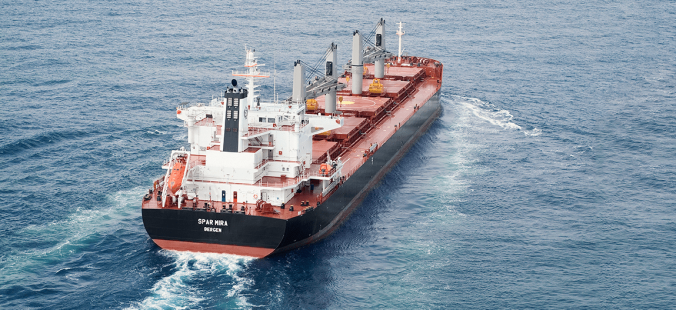 Spar Shipping case story
See how Norwegian based Spar Shipping used high-performance hull coating to increase energy efficiency  and environmental performance.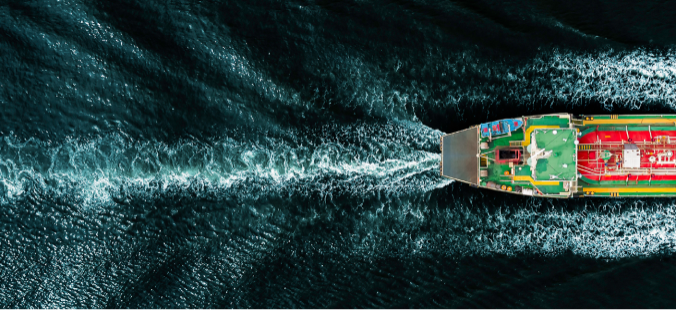 Total cost of ownership and ROI
Experience how a hull coating upgrade can lead to an annual saving of more than 500,000 USD with the initial investment paid back in only 9 months.