Coatings to beat age and the elements
Civil structures, such as stadiums, transportation hubs and public buildings, are the backbone of modern cities. To earn their investment, these structures need to be attractive and user-friendly over the long-term with minimal need for maintenance or downtime. This requires protection against harsh weather, pollution and foot traffic.
And they need to safeguard the people who use them, which means complying with health and safety standards. At the same time, contractors are under pressure to deliver a high-quality building on time and on budget. So, we commit to delivering a full range of protective coatings for civil structures – fast.
We've got your entire building covered
From anti-corrosives and passive fire protection to colourful finishes, our coatings will ensure your building remains robust, safe and attractive for its entire lifetime. We can also create tailored systems to meet the specific requirements of your building or project.
Your time is valuable. So we supply quick-drying and easy-to-apply coatings that reduce rework after application and help you achieve faster throughput. And, with our global Hempel Services team, we're always available to assist with specification or application for any project in any location.
Setting new standards for international performance and quality
When you work with Hempel, you can be sure your coatings meet local and international regulations together with the highest quality standards. Our products are approved by key coating industry bodies, such as the Steel Structure Painting Council (SSPC), National Association of Corrosion Engineers (NACE) and more. We also contribute to the future development of industry standards by working with industry bodies.
Ensures consistent quality across the globe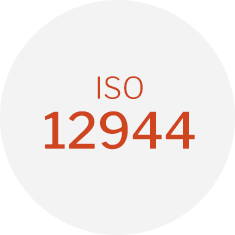 Ensures you select the right systems in accordance with the main international standard for corrosion protection of steel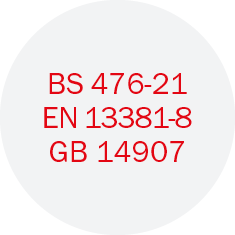 Tap into global delivery and technical service
Wherever you are in the world, you can trust you'll get the right products on site, on time, every time, thanks to our 150 stock points worldwide.
And Hempel Services are available globally to help ensure your coating project runs smoothly from start to finish and beyond. Find out more about our global service network.