Get total coverage in Europe
Looking for a coatings supplier who's present all over Europe? We work with Europe's leading paint and coatings brands to deliver you decorative solutions for both professional and consumer jobs.
With our passion for colour and collaborative mindset, you can count on us to be your total paint partner. This means we can deliver everything from the latest market insights to products and solutions based on exact user needs.
Explore our brands
Find us everywhere in Europe
With Hempel, you get a brand providing full European coverage. We have operations in the UK and Ireland (Crown Paints and Crown Trade), Germany (J.W. Ostendorf), France (Renaulac) and Denmark (Hempel), supported by our strong European supply chain and global export business.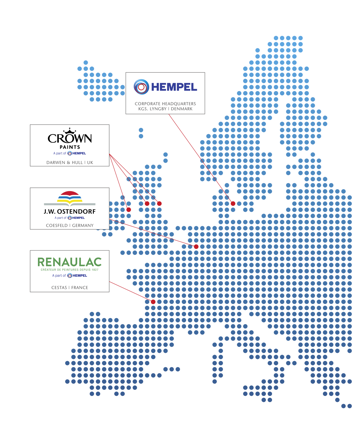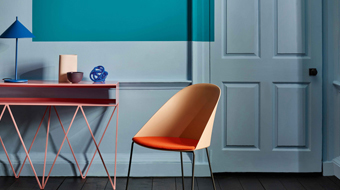 Find the right paint for your job
Get all the information you need to complete your project in one handy brochure. It features details about the Crown Trade product range plus tools to help you choose the right colour.