Let our coating advisors and project managers assist with your coating application project. Whether it's newbuild or maintenance, we'll make sure you benefit from lower costs, greater efficiency and higher quality – and you'll have more time to focus on your core business.
There are a number of Hempel Marine Services to choose from. Which is best for you?
Standard Coating Advisory 
Application monitoring during selected phases for long-term coating performance. 
We monitor surface preparation and coating application onsite, making sure quality standards are followed. As a result, you get a quality coating application – for better coating performance and longer maintenance intervals.
Application advice and support to lower your docking costs and increase long-term coating performance.
A Hempel coating advisor is onsite during your entire coating project, working with the shipyard and applicators to ensure the coating process runs smoothly and final quality is high. The result? You enjoy lower repair costs and get your vessel back in the water faster.
Full management of the coating process for lower total cost of ownership.
Our Project Management Service is designed specifically to give performance-driven and fuel-conscious owners and operators the optimum reduction in repair costs, repair time and fuel savings. A Hempel coating advisor manages your entire coating project, coordinating with all relevant parties to ensure every concern is addressed. You benefit from an optimised docking project and know that your hull coating will deliver maximum fuel savings throughout its entire service life.
Condition Survey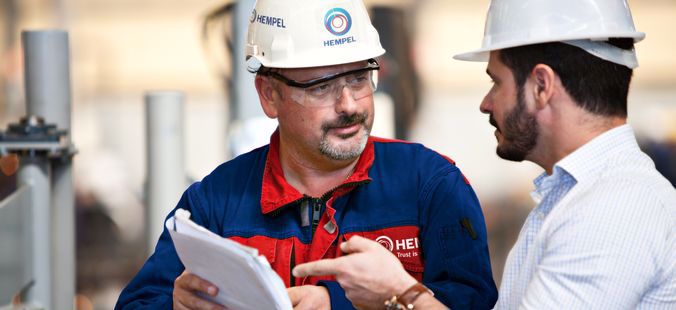 Expert diagnostics to reduce maintenance requirements and costs.
An expert coating advisor performs a complete survey of your vessel, identifies potential issues and advises on long-term maintenance requirements. This means you can correct issues before they become a problem, to keep your long-term maintenance costs down and extend your vessel's trading time and service life.
Technical Training Services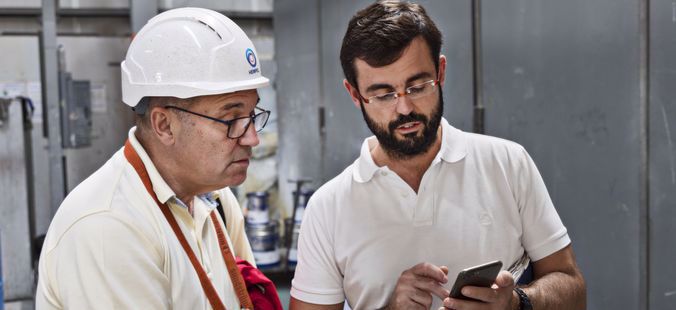 Improve your team's technical knowledge and skills for better in-house quality and efficiency.
Our training services are specially developed to give staff the technical skills and insight they need to consistently produce high-quality work, whether they're applying the coatings themselves or overseeing final quality. All our courses cover the latest technology and techniques, and can be tailored to your requirements.