Reliable protection for the interior and exterior of railcars
At Hempel, we know that high-quality coatings and superior service make the difference for railcar owners and transporters. Serving the rail industry for more than 30 years,  we offer solutions for all types of railcars including; tank cars, hopper cars, boxcars and covered hopper cars, (gondolas and flatcars). We are a key supplier of interior linings and exterior coatings that ensure product purity while providing protection against corrosion and the environment. Hempel offers protection that withstands the test of time. With our global expertise, we partner with our customers to deliver solutions, reduce costs and provide long-term asset protection.
105 years of innovation at your service
Railcar shippers demand high quality coating solutions dependent on their specific needs. At Hempel we've developed a range of interior linings and exterior coatings that meet the needs of our customers. We take our experience, and unique global collaboration to develop solutions that exceed expectations. Matched with the expertise of our NACE certified Coating Advisors working in partnership with your team, you can trust that a quality solution has been delivered. With Hempel, you have experience and scientific innovation on your side. 

Discover our high-performance coating solutions
Hempatop Direct 460 - Two component polyamide cured epoxy with superior resistance to UV exposure
Hempel's Epoxy 374US - High solid DTM Epoxy
Hempatop Finish 620 - High gloss polyurethane topcoat
Hempel's Epoxy 35480 - Ultra flexible epoxy, meets FDA requirements
Hempadur FX4 37300 - Flexible high solid (96%) one coat epoxy
Hempadur BPA Free 37301 - Epoxy with great history transporting flour, sugar, starch, potash, salt, plastic pellets
Hempadur 15500 - Novolac epoxy with great resistance to chemicals. Meets FDA requirements
Hempadur 85761 - Novolac epoxy that withstands high temperatures
Heresite P-403L - Highly chemical resistant baked Phenolic coating
High quality equals sustainability
We ensure your coatings always meet local and international regulations together with the highest quality standards. That's why our R&D, Marketing, HSE, and Sales teams work together to ensure we keep abreast of new trends and market changes. This means we can provide you with the right coating solution - not only for today, but also for the future. And to help you meet your sustainability goals, we continually invest in developing more robust low-VOC, low-HAPS and higher volume solid coatings that can reduce emissions – ensuring sustainable solutions that still pack a punch.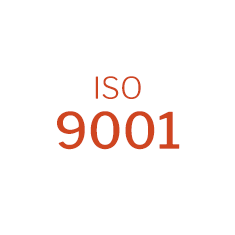 Ensures we supply consistent quality globally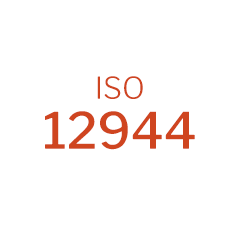 Ensures our products meet standards for harsh conditions