Heavy-duty protection for all your equipment
Your heavy-duty equipment and trucks take some real punishment. That's why they deserve protection to keep them working as long as possible. With a focus on easy-to-apply liquid coatings, we deliver the exact protection you need to extend your equipment lifetime and reduce your maintenance costs. But that's not all. We can also work with you to design custom solutions that perfectly fit your product or production environment. And, because we're global, we can get them to you quickly and support you on site – whenever you need us.
Tap into a wide range of innovative solutions
Whether you need primers, intermediates, topcoats or single layer direct-to-metal coatings, you can tap into one of the most extensive, globally available product portfolios on the market. Choose from a range of high-solid, quick-drying products to increase your production speeds, as well as low-VOC and waterborne solutions to improve your environmental footprint. If your site has different application challenges, we offer both solvent- and water-based solutions, and our technical advisors will find the right coating solution for you.
Discover our best-selling industrial solutions
Hempaprime Shield 450 MS – a non-lifting fast-curing solution general purpose primer with very good rust resistance
Hempaprime Shield 450 HS – a quick-drying primer with very good rust resistance for general steel application
Hempaprime Shield 700 HS – a fast-drying, wet-on-wet capable epoxy primer with excellent corrosion resistance and a smooth finish
Hempatop Finish 850 MS1 – a high-performance polyurethane topcoat formulated for spraying
Hempatop Finish 850 HS1 – a high-performance polyurethane topcoat formulated for spraying in areas requiring VOC less than 336 g/liter (2.8 lbs/US gallon)
Avantguard - Zinc epoxy primers with unbeatable ease of application. Improves the asset's lifetime, for a higher Return of Investment
Expert resources for your project - anywhere
In a world where everybody is trying to increase efficiency and every asset is pushed to the max, Hempel Services can give you an edge. Every day, our global team of Coating Advisors, can be found on production lines helping customers to optimize their processes, ensuring the correct application of our coating solutions, reduce maintenance costs, cutting down on waste and improving the environmental performance of their assets.

Setting new standards for international performance and quality
When you work with us, you can be sure your coatings meet OEM specifications, local and international regulations, and the highest quality standards. Our global R&D collaborates every day to match and exceed the needs of the industrial market, developing long-lasting solutions to protect your investment.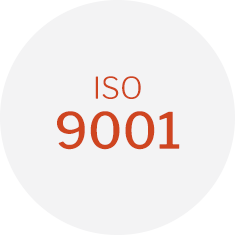 Ensures we supply consistent quality globally