Welcome to Alliance, our Hempel Distributor Channel Partner Program, with unequalled support plus new and improved benefits for you
Our aim is to improve your profitability, by working together as true partners to give you a sales advantage in the marketplace.
Benefits of becoming a partner
Dedicated sales support
Favorable prices
Partner portal
Growth together with joint success planning
Direct technical support
When you're part of the Hempel Alliance program, you'll have access to the best products and services to protect your customers' most valuable assets, while delivering the market's most trusted solutions. We recognize that it is up to you to earn customers' trust every day through the superior performance of products you sell, your expert service and support, and the behaviors of each and every member of your staff.

As we look toward the future, Hempel is excited to partner with a network of distributors and resellers by earning their trust. Hempel offers an unmatched level of benefits to its partners through the Alliance Program.
Profitability
Hempel's Alliance program provides many ways to differentiate your business and drive growth and profitability for your company.
Partnership
Working together through joint success planning provide partners a distinct sales advantage in the marketplace.
Performance
Lead-sharing, early product information and technical/sales training are among the many benefits of this program.
Provides many ways to differentiate your business and drive growth and profitability for your company.
The program is designed to help channel partners on the fast-growing coatings market. As a channel-oriented company, we view our partners as an extension of our team, playing a key role in the go-to-market strategy and the overall success of our company.
By becoming an Alliance partner
Gain credibility by capitalizing on the Hempel and Neogard brands, recognized worldwide and respected as a leader in the marketplace
Have access to protect your customers' most valuable assets, while delivering the market's most trusted solutions
Join the program that earns trust every day through the superior performance of our products, our expert service and support, and the behaviors of each and every member of our Hempel family
Position your company to take advantage of more sales opportunities
Training and Alliance Account Manager assigned to the partner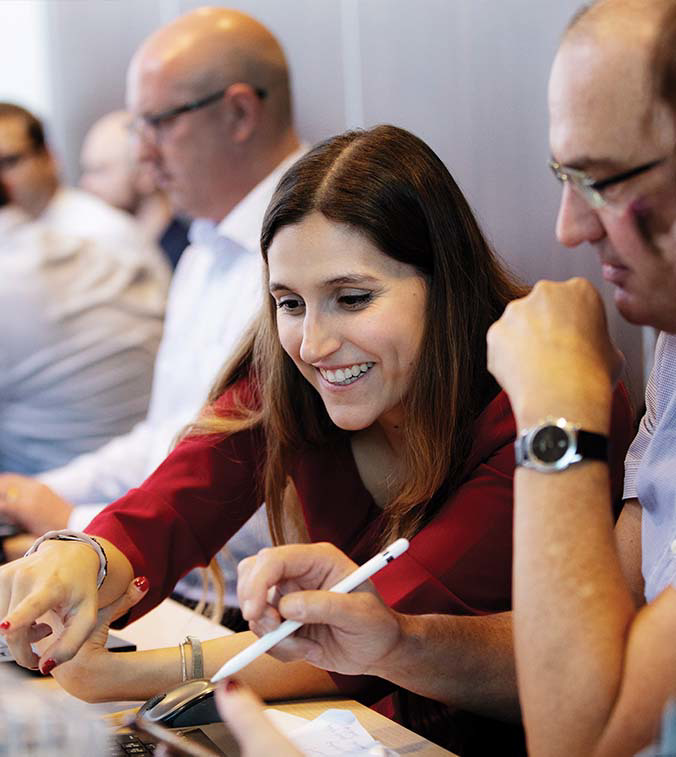 Become an Alliance Partner
Working together through Joint Success Planning provides partners a distinct sales advantage in the marketplace
Learn how the Alliance Program can boost your business
Program requirements

• Employee direct sales, inside sales, and customer service staff who possess a high level of technical expertise to provide and maintain excellent customer service

• Physical location to actively promote Hempel and Neogard brands, and store the approved product range for your market

• Commit to achieving annual revenue targets through joint success planning

• Partners will be reviewed bi-annually for, and evaluated on, product-line purchases and revenue attainment goals

• Hold a good reputation within their industry sector through professionalism, loyalty and integrity

• Uphold the Hempel name, brand, and core values

• Keep current on products and selling programs through predefined Hempel learning tools

• Operate a good-quality website which markets Hempel and Neogard products. The Hempel and/or Neogard logo must be displayed with a link to the official Hempel website

Benefits definitions

Dedicated sales support

Extensive product knowledge and joint sales visits to secure projects.

Dedicated business support staff

Epicenter for Hempel distributors to support and manage the distributor partnership in order to take full advantage of enhancing competitiveness, profitability, and continued success.

Growing together with joint success planning

The joint success plan is part of the onboarding process where you get to talk with your Hempel representative about your most important goals. the joint success plan becomes a reference point and action plan to grow your market.

Favorable prices

Grow your top line with competitive margins. Partner margin depends on the partner's category and financial status.

Standard volume/revenue incentive rebate

The more product lines you purchase, the more benefits you receive to help build your business, increase sales, and improve operations.

Partner portal

Hempel's online partner portal, provides a framework for working with Hempel and serves as a central point of access to valuable tools, resources, and online ordering.

Market focused business leads

The Hempel leads program offers our trusted business partners the chance to obtain optimal prequalified leads in their focus segments/region.

Online sales and product courses

Hempel is committed to creating an independent, knowledgeable, and successful partner network. The training and continuous education are key components in achieving this strategic goal. Hempel provides easily accessible sales and technical training materials that enable its partners to effectively sell and Hempel coating solutions. Hempel encourages all authorized partners to take advantage of these benefits to increase opportunities for success.

Onsite product demonstrations

Onsite training provides face-to-face guidance and a handson experience that matches job role requirements, preparing partners for real-life challenges. The on-site training is also the most flexible. It can be delivered in an organization's training facilities, at a Hempel office, or at another convenient location.

Sales and technical training materials

Hempel regularly develops and publishes updated technical and sales training tools to the partner portal. These tools allow our partners to develop and update their competitive advantages. Also, we can share our training materials, including product videos and demos, to better support our partners businesses.

Alliance benefits

 Benefits
 
 
 Program
Dedicated Sales Support 
 

✔

 
Dedicated Business Support Staff
 

✔

 
Partner Portal
 

✔

 
Access to Hempel's Tailored Portfolio of Products and Services
 

✔

 
Grow Together with Joint Success Planning
 

✔

 
Technical Advisory Board (by Invitation)
By Invitation
Financial
Favorable Prices
 

✔

 
Digital Discounts
 

✔

 
Prompt Pay Discounts
 

✔

 
Standard Volume / Revenue Incentive Rebate
 

✔

 
Custom Credit terms
 

✔

 Marketing
Printed Material
 

✔

 
Onboarding Package
 

✔

 
Promotional Giveaways (Marketing Webstore)

✔

 
Listing as Hempel Authorized Partner on Digital Platform 
 

✔

 Technical
Access to Knowledge Base 
 

✔

 
Color Dispenser Program 
 

✔

 
Direct Technical Support 
 

✔

Training and Education Online 
 Sales and Product Courses
 

✔

 
Training Webinars 
 

✔

 
Sales & Technical Training Materials 
 

✔

 
Annual Partner Conference 
 

✔

 
Corrosion School 
 

✔

 
In-Person Product Demonstrations 
 

✔

 
Professional Certifications 
 

✔

 
* Hempel and Neogard online training and education courses are subject to availability. We will make our best efforts to inform you as soon as possible when the courses are available on the partner portal.