Empower your ships to get the job done 
You'll already know that shipping is operating in a complex and competitive environment where optimising and saving is key. Once a vessel leaves the dry dock it'll be fighting fouling in different waters with unpredictable trading patterns for years. We also know that vessels on average lose up to 20 per cent efficiency over five years, which leads to increased costs. So choosing the right hull coating can be worth every minute in dry dock.
With our coating solutions, you can:
Reduce your speed loss
Prevent the risk of fouling
Reduce vessel downtime
Reduce your fuel and maintenance costs
When working with Hempel, you benefit from more than 100 years of marine coatings expertise. Our industry-leading solutions are developed to save fuel, cut emissions and protect vessels from corrosion. This is why the most successful global marine companies consistently rely on our fuel-saving coatings to reduce costs, and use our specialists to help analyse speed loss with our SHAPE (Systems for Hull and Propeller Efficiency) solution.
Because of our global presence, we can deliver coatings when you need them, wherever the dock is located. And you can always turn to Hempel Services to be your sparring partner, ensuring your coatings are applied efficiently.
Setting new standards for international performance and quality
With Hempel, you can be sure your coatings meet local and international regulations together with the highest quality standards. We've been a key contributor to ISO 19030, which defines methods for measuring changes in hull and propeller performance. And if you're concerned about the 2020 sulphur cap regulations, we also have solutions to keep your operations compliant while cutting emissions.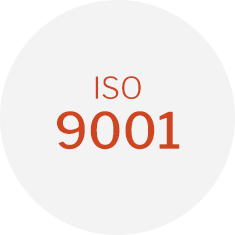 Ensures we supply consistent quality globally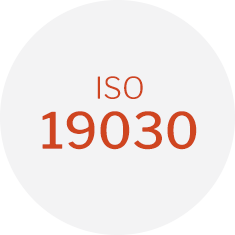 Ensures our products meet standards for hull and propeller performance