As a company that uses chemicals, we have a higher responsibility than most to ensure the health and safety of our employees and customers. Our commitment to running safe operations is embedded in our company values and Code of Conduct; and we continually review our work practices to eliminate risk to our colleagues, business partners and customers.
Safety excellence across the board
Our Safety Excellence programme provides the framework for driving safety improvements across our business activities. As part of this initiative, we give our colleagues the tools they need to report and evaluate all incidents, including near misses, and we share this information across teams to help prevent repeat occurrences.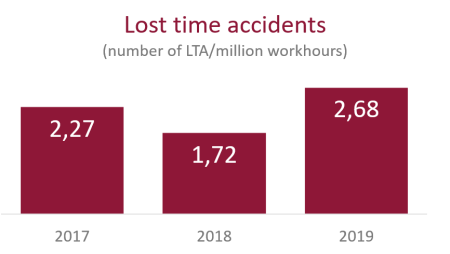 We reduced our accident frequency rate by 24 per cent in 2018. However, one accident is one to many, and our efforts in this area continue.
Eliminating red raw materials
Some of the raw materials in our products are potentially harmful to people and the environment. These are known as red raw materials and we're committed to phasing them out. Our priority list centres on carcinogenic, mutagenic and reprotoxic (CMR) substances – and we always strive for safer alternatives in our development work, from new product development through to the re-formulation of existing products.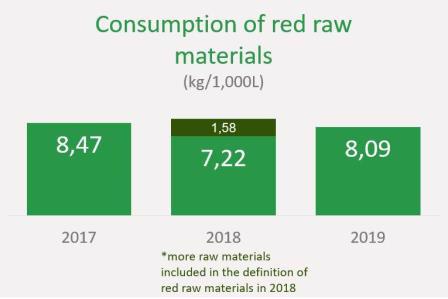 Potentially harmful raw materials are known as red raw materials. We phased out 35 red raw materials in 2018. However, due to the extended scope of our definition, consumption increased by 4 per cent. When comparing like-for-like, we reduced consumption by 15 per cent.